JSmartWatch
JSmartWatch is an Apple Watch App for accessing SmartThings. From your wrist you have control of your smart home!
JSmartWatch Features
View and execute scenes
View devices in each room
View the status of each device
Mark devices, scenes and rooms as favorites and view from the Favorites menu
Turn switches on/off, lock/unlock doors, open/close garage doors, adjust light levels, control thermostats (in Fahrenheit)
View the status of multiple devices from your watch face!
Schedule a switch to turn on/off at a specific time. This is useful if you want something to run for a little while and not forget to turn it off
All from your wrist!
Favorite devices, scenes and rooms all in one place!
List of Scenes, click on one to execute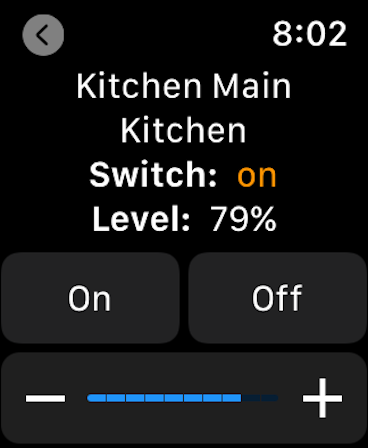 Details of a switch, can turn it on and off and adjust the level
Details from a contact sensor
Details from a water sensor
Details from a garage door opener
Details from a thermostat
New in v1.4
Satus of Devices
New in v1.4
Complication on Watch Face
New in v1.8
Execute scenes from the Watch Face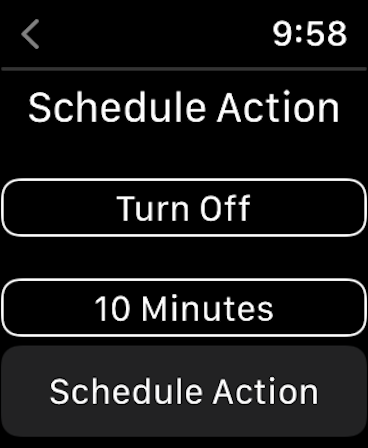 New in v1.9
Schedule switches to turn on/off at a specific time
Setup
Setup of the app is done using the iPhone application. Be sure you install the Apple Watch app on your watch and then follow the directions in the iPhone App. It will guide you to generating your Personal Access Token from SmartThings and transferring it to the watch app. Once that is done and the watch is configured, you will not need to use the phone app again (but you must keep it installed)
Phone with setup instructions